Kenneth A. Merritt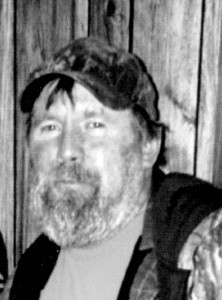 SEBAGO — Kenneth "Kenny" Arnold Merritt, 54, of Sebago died at home on Tuesday, Aug. 21, 2012.
He was born on Dec. 14, 1957 in Portland, a son of Ernest and Beulah Merritt Sr. He grew up in Portland and Scarborough.
Kenny loved to hunt and fish. He kept the Maine Game Wardens working overtime. He knew every one of them by name. They all knew his name.
He enjoyed watching NASCAR races. His favorite driver was Tony Stewart, #14.
Kenny was a caring man. He would help everyone if needed. He loved life to the fullest, doing what he wanted to do. You can say Kenny was an outdoorsman. He was happy living out in a tent by himself. If he needed food, he would go and find it. He wasn't a rich man, but to him, he was with just the few things he had.
He was predeceased by his parents; his sister, Ernestine Merritt; his son, Kenneth Merritt II; and his daughter, Elizabeth Merritt. They died at birth. He would have been a great father.
He will be missed by four sisters, Sharon Merritt Hutchins of Sebago, Elaine Merritt Blow of Old Orchard Beach, Bonnie Merritt Cordiner of Kennebunk and Beatrice Merritt of Lewiston; a brother, Charles Merritt of Sebago; a half-brother, Ernest Merritt Jr. of Cape Elizabeth; two half-sisters, Norma Sweetsir of Cape Elizabeth and Iona Morse of Woolwich; many cousins, great-nieces, great-nephews, nieces and nephews; and his ex-wife, JoAnne Merritt of Sebago.
There will be a celebration of life this Saturday, Sept. 1, 2012 at 9 Safe Harbor Road in Sebago from 3 to 5 p.m.
He will be laid to rest with his mother and sister in Addison, Me. at a later date.
In lieu of flowers, donations may be made in Kenny's memory to the Town of Sebago, General Assistance Fund, 406 Bridgton Road, Sebago, ME 04029.
Please follow and like us: