Kay L. Greene, 75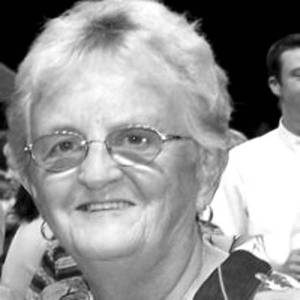 THE VILLAGES, FLA. — Kay Louise Greene, 75, of The Villages, Fla., passed away on Monday, Nov. 11, 2013, at The Villages Regional Hospital.
She was born on April 9, 1938 in Calais, to Gilbert and Blanche (Mahar) Leighton.
Kay was a licensed practical nurse and retired as a Postmaster from the United States Postal Service after 25 years of service. She and her husband relocated to The Villages, Fla., 13 years ago from Kittery.
Her hobbies included playing golf, which included achieving two holes-in-one, and traveling. She specifically enjoyed her summer-long RV trip through Alaska with her husband and dog Angel. Kay traveled to almost every state in the country as well as abroad to England. She also enjoyed spending time with her family and organizing family reunions.
Kay is survived by her loving husband of 58 years, Richard of The Villages, Fla.; son, Douglas L. Greene of Summerfield, Fla.; daughter, Linda Blanche O'Donnell of Scarborough; adopted son, George Carman of New Gloucester; sister, Janet Brown; seven grandchildren including Nicholas Greene of Casco; and two great-grandchildren including Layla Ellen Greene of Casco.
She was preceded in death by her parents; and five siblings, Sybil, Carlton "Gil," Lewis, Erlin and Huey.
A graveside service will be held at Gray Village Cemetery in the spring. Sentiments may be left online at www.hiers-baxley.com
In lieu of flowers, memorials may be made to the American Lung Association National Headquarters, 1301 Pennsylvania Ave., NW, Suite 800, Washington, DC 20004.
Please follow and like us: