Judith Nola Brown, 72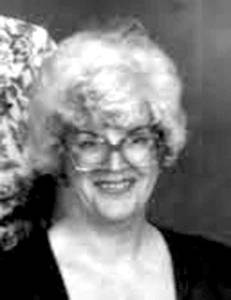 BOSTON, MASS. — Judith Nola Brown, 72, of Medford, Mass. and North Waterford, passed away Tuesday, July 24, 2012 at Massachusetts General Hospital, after a brief illness.
Judy was born in Norway on March 29, 1940, the daughter of Winola Kilgore Brown and Laurence E. Brown of North Waterford. Judy attended Waterford schools and graduated from Gould Academy in Bethel in 1958. She completed her education at Burdett College in Boston.
She worked until her retirement in 2006 as a legal secretary in Boston. Judy enjoyed reading, the Red Sox, her cats and spending time at the family cottage at Papoose Pond in Waterford.
She is survived by cousins.
Judy was predeceased by her parents; and sister, Carol.
Online condolences may be expressed to the family at www.oxfordhillsfuneralservices.com
Graveside services will be held at a later date at the Woodlawn Cemetery in North Waterford. Arrangements under the care of Oxford Hills and Weston Funeral Services, 1037 Main Street, Oxford, Maine.
Please follow and like us: