Jean Meservier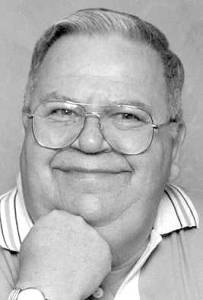 AUBURN — Jean "Paul" Meservier, 73, of Lewiston, died Friday, March 30, 2012 at the Hospice House of Androscoggin with his family by his side, after a short period of failing health.
Born in Lewiston on April 5, 1938, he was the son of the late Alphonse and Bertha (Rivard) Meservier. He attended Holy Cross School. He served in the Army National Guard.
On July 14, 1962, he married the former Doris Lavoie of Lewiston, who survives him.
His work history included Arthur's Grill, Shapiro Shoe, Koss Shoe, Lockheed Aircraft, Bellegrade Shoe, Falcon Shoe and he retired from Supreme Slipper.
He was a member of DAV, LaRencontre and faithful member of Holy Cross Church of the Prince of Peace Parish. His hobbies included tinkering with old TVs, testing and replacing tubes, gardening, especially his flower gardens, making woodcraft, including Christmas toys for the grandchildren, reading and doing puzzles. Most of all, he enjoyed family gatherings.
Besides his wife, he is survived by five children including Patrick Meservier of Harrison, Michael Meservier of Turner, Timmy Meservier of Poland, June Linscott of Waterville and Nicholas Meservier of Lewiston; eight grandchildren and two step-grandchildren, Devlin and Jarryn Longley, both of Harrison; one brother, Robert Meservier, of Auburn; one sister, Joan Terry, of Las Vegas, Nev.; two godchildren; many nieces, nephews and cousins.
He was predeceased by a granddaughter; two brothers, Leo and Richard Meservier; two sisters, Shirley and Yvette Meservier.
Online condolences and sharing of memories may be expressed at www.lynchbrothers.com
A Mass of Christian Burial was celebrated at 1 p.m. Tuesday at Holy Cross Church. Burial followed at St. Peter's Cemetery.
Those wishing to make donations in his memory may do so to the Prince of Peace Parish, 17 Baird Ave., Lewiston, ME 04240.
Please follow and like us: