James 'Jimmy' Fogg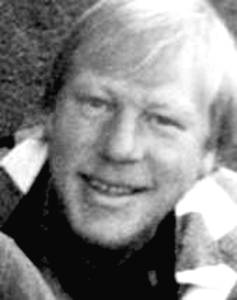 HARRISON — James "Jimmy" Fogg, 50, died unexpectedly this past weekend at his home in Harrison.
Jim was born in Norway to David and Elizabeth Fogg on Feb. 16, 1962. He was a graduate of Oxford Hills High School, Class of 1980. He worked at Crooked River Lumber for a short time, then at the tannery in South Paris until it closed. He then worked in the carpentry business for Ron Smith. He was a very skilled, self-employed carpenter at the time of his passing. He loved being a father to his children. He enjoyed going to their sports games and playing outdoors with them. He was always there to help his children whenever they needed him.
Survivors include his children, James Fogg of Biddeford, Christopher Fogg of Waterford, Jennifer Fogg of Norway, Andrew Fogg of Windham, Brandon Fogg of Hebron and Kaitlyn Fogg of South Paris; his brother, Steven Fogg of Harrison; and his three sisters, Carol Fogg Tibbetts of Harrison, Tina Fogg Belisle of Harrison and Lisa Fogg Hall of Fryeburg.
He was predeceased by his parents, Elizabeth and David Fogg.
Jimmy will be laid to rest at the Fogg Mountain Cemetery next to his parents. There will be a public service on Sunday, Aug. 26 at 71 Fogg Road at 1 p.m. All who would like to celebrate Jimmy's life are welcome to attend.
In lieu of flowers, donations to help with service costs may be sent to: Carol Tibbetts, 71 Fogg Rd., Harrison, ME 04040. Arrangements are by Hall Funeral Home, Casco.
Please follow and like us: