James D. Holmes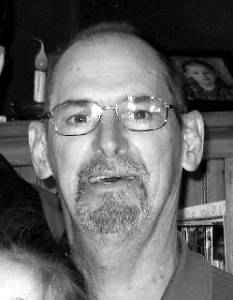 SCARBOROUGH — James D. Holmes, 67, of Scarborough, passed away on Friday, June 22, 2012, at Gosnell Memorial Hospice House with his loving family by his side.
He was the loving husband of Barbara E. (Williams) Holmes.
Jim was born on Oct. 16, 1944, in Portland, the son of the late Cyril and Gladys (Cannon) Holmes. He attended Portland schools and graduated from Portland High School.
He spent the last 18 years as the general manager and locksmith for Lock, Stock & Barrel in Portland.
Barbara and Jim were married in 1965 in Portland and began to raise their family. Second only to the Lord, his wife and son's family were the center of everything he did.
James was an active member of the Rock Church for the past 10 years, serving as the lead usher for many years and was instrumental in starting the Men's Group. He had a passion for serving people, as well as being a surrogate grandfather to the children of the church; he was always on bended knee welcoming the children.
Jim enjoyed playing golf with his son and best friend Marty and had a passion for muscle cars and attended car shows as far away as Pennsylvania. He restored and was very proud of his 1969 Dodge GTX, which he would enter into several of the car shows and won first prize in Bonny Eagle one year.
He will be sadly missed by his wife of 47 years Barbara; his beloved son, Keith E. Holmes of Oakland; his three sisters, Donna Croce of Westbrook, Sandra Yates of Casco and Linda Welch formerly of Westbrook; a brother, Dennis Holmes of Scarborough; a grandchild; and many nieces and nephews.
Relatives and friends are invited to attend a celebration of Jim's life to be held on Saturday, June 30, 2012, at 1 p.m., at EastPoint Christian Church, City Line Drive, Portland.
Arrangements are under the care of Advantage Funeral & Cremation Services, 981 Forest Avenue, Portland. Please visit www.advantageportland.com to sign Jim's guest book.
In lieu of flowers, Jim's desire was to have donations made to: The Rock Church Benevolence Fund, 66 Gorham Rd., Scarborough, ME 04074.
Please follow and like us: