James A. Lavalle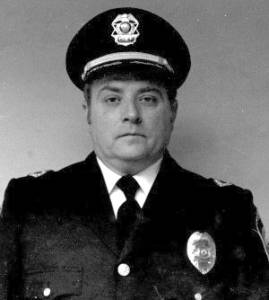 WEST NEWFIELD — James A. Lavalle, 72, of West Newfield, died unexpectedly Tuesday, May 15, 2012 at Maine Medical Center in Portland.
He was born May 1, 1940 in Cambridge, Mass., the son of the late Loretta and Arthur Lavalle. He was married to Patricia Giles on Oct. 22, 2010.
He enjoyed the outdoors — fishing, hunting, camping and raising birds.
He served in law enforcement for 32 years. He joined the Somerville Police Department May 11, 1965 as a patrolman. In 1977, he was promoted to sergeant then to lieutenant in 1979. He was assigned to the detective bureau. He headed the homicide division and was elevated to captain in 1980. He moved to Kennebunk in August of 1982 to accept the chief of police position. Chief Lavalle retired from the police department after 16 years of service and purchased the Family & Friends Campground in Standish. After battling non-Hodgkin's lymphoma, he sold campground in 2004 and moved to West Newfield. He recently served as the Salmon Point Campground manager in Bridgton.
He received numerous awards and recommendations throughout his career in law enforcement. He received his associate's degree in criminal justice. He was a member of the International Association of Chiefs of Police and a member of the Nobles of the Mystic Shrine.
James was predeceased by his first wife, Joanne Lavalle.
He is survived by his wife, Patricia Lavalle; his children Jennifer Prive, Michelle Walker, Kim Fredette, Joanne Allison, Laura Lavalle, David Lavalle, Paul Lavalle and James Lavalle; his stepchildren, Kristie Giles and Janie Giles; 25 grandchildren and 17 great-grandchildren.
A funeral service was held on Friday, May 18, 2012 at noon at the Carll-Heald & Black Funeral Home, 580 Main Street, Springvale. Burial followed at Laurel Hill Cemetery in Saco.
Those wishing to leave a message of condolence for the family should visit www.blackfuneralhomes.com
Please follow and like us: