Jack L. Swindler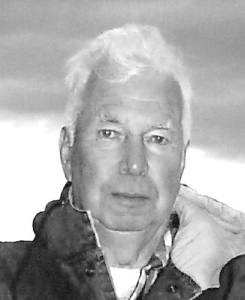 BRUNSWICK — Jack L. Swindler, 84, of Brunswick, died on Monday, May 14, 2012, at home following a long illness.
He was born on Jan. 14, 1928, in Dayton, Ohio, the son of Muriel (Rayburn) and Vernon Swindler. He attended schools in Dayton. In his early adult life, he was a drummer in a band.
He joined the Navy in July, 1945. He became a Master Diver and was an Explosives Ordinance Disposal Technician; he was the equivalent of today's Navy Seal. After surviving 22 years and three wars, he retired from the Navy on May 13, 1966. He worked in the construction industry and worked his way up from a laborer to a superintendent of major construction sites in various states.
He is survived by his wife of 63 years, Lena (Chuck) Swindler of Brunswick; seven sons, Danny of Warren, David of Bath, Dennis of Brunswick, Dwain of Brunswick, Dean of Sabattus, Darel of Raymond and Dick of Brunswick; a daughter, DeAnn Riley of Brunswick; 18 grandchildren and 17 great- grandchildren.
Visiting hours will be held on Sunday, May 20, from 3 to 5 p.m., at Stetson's Funeral Home, 12 Federal Street, Brunswick. Committal services with military honors will be held on Monday, May 21, at 9 a.m., in the Chapel of Maine Veterans' Memorial Cemetery, Mount Vernon Road, Augusta. Condolences may be expressed at stetsonsfuneralhome.com.
Please follow and like us: