Helen G. Marois, 91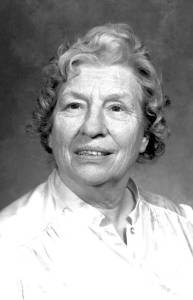 LEWISTON — Helen G. Marois, 91, of Auburn, formerly of New Gloucester, passed away Thursday, Nov. 14, 2013 at Central Maine Medical Center with family at her side.
She was born in Houlton on Feb. 23, 1922, a daughter of the late Charles Smith and Blanche Davidson. She was educated in Canadian schools and married Armand J. Marois on Sept. 28, 1942. She worked from 1956 until 1973 on the family chicken farm in New Gloucester and also worked evenings at the Continental Mill in Lewiston to support her family.
She was a member of Immaculate Heart of Mary Parish at Sacred Heart Church and the AMVETS in New Gloucester. Helen enjoyed horseback riding even into her later years.
She is survived by two daughters, Veronica Couture of Tennessee and Delia Sapiro of Chesapeake, Va.; a son, Armand Marois of Raymond; also nine grandchildren, 16 great-grandchildren and six great-great grandchildren.
She was predeceased by her husband on Sept. 6, 1964; a son, Jonathan on June 16, 2003; and a grandson on Oct. 1, 2009.
You are invited to share your condolences with the Marois family by visiting their guest book at www.thefortingroupauburn.com
Visitation was held Sunday at The Fortin Group Funeral Home in Auburn. A Mass of Christian Burial was celebrated Monday at Sacred Heart Church, Auburn. Committal followed at St. Peter's Cemetery, Lewiston.
In lieu of flowers, donations may be made in her memory to the Disabled American Veterans, P.O. Box 3151, Augusta, ME 04330 or a charity of your choice.
Please follow and like us: