Harrison to get a good jolt?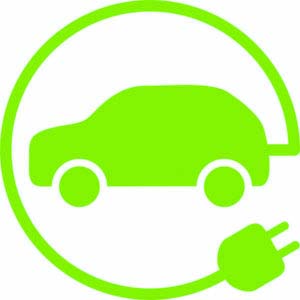 By Wayne E. Rivet
Staff Writer
HARRISON — Scott Vlaun wants to put Harrison on the EV charging station map.
Vlaun of CEBE (Center for Ecology-Based Economy) of Norway presented Harrison selectmen Tuesday night with the idea of installing an EV charging station.
CEBE is working to install EV charging infrastructure in up to 12 locations in western Maine. It is currently working in eight towns and plans to complete installations in 2018.
Vlaun said CEBE funds, manages the project, and installs the stations and signage at each host site. The town, Vlaun said, would assume the cost of electricity.
The project's goals include: promoting the use of zero-emission electric vehicles in western Maine; create an economic stimulus for communities (placing Harrison on the EV map could attract visitors, who park at the charging station and shop or dine while their vehicle is charging up; the charging process is slow, taking about 1 to 1½ hours to gain enough power for another 25 miles); and reduce "range anxiety" for EV drivers.
Presently, there are EV chargers in Naples and Bridgton.
Vlaun said a single charger would likely not exceed $30 per month. Some towns have looked to reduce that expense by including a donation box.
The charger (which costs between $800 to $900) would be located in a high-traffic area and would be in proximity to adequate 240v power. It can either be mounted onto a building or pressure-treated post. Vlaun said a parking space(s) should be designated as EV charging only.
Despite low gas prices, Vlaun says the switch to electric vehicles is growing. Over 70 people in the Norway/South Paris area own electric cars, he reported.
"If you have never driven one, take a test drive. It's not what you think," Vlaun said.
Selectmen will discuss the proposal at a future meeting.
In other selectmen meeting news:
Hitting the mark. Although the final figures won't be in hand until auditors take a look, it appears Harrison will end the fiscal year on a positive note — likely around a plus $195,227.
No contaminants. When word hit TV news and social media that Bridgton's Woods Pond beach had been closed due to e coli contamination, Town Manager Tim Pellerin started to field questions regarding Crystal Lake after a similar report popped on the Internet. Well, social media was wrong, since the Crystal Lake experiencing trouble was situated at a Vermont state park.
Harrison tests water at local beaches in July and August. Samples were drawn on July 9 and 10 and sent to the Paris Utility District for testing. Pellerin said each spot checked out fine. Bacteria levels should be below 235. Harrison levels were: Crystal Lake 9, Crystal Lake day beach 140, Crystal Lake boat launch 5, Long Lake beach 29.
How to slow traffic down? Andy Gluck hopes a solution can be found to slow down traffic at the crest of the hill on Route 35, near the Harrison Seventh-Day Adventist Church, before a tragic accident occurs.
Knowing Route 35 is a state road, Gluck contacted local state representative, Phyllis Ginzler, to look into ideas on how to improve safety along that stretch of road. Gluck wanted to let selectmen know that he has placed the call for help.
While the speed limit is 35 mph, Gluck says many motorists travel at "excessive" rates there, making it difficult for people to exit driveways. When complaints were filed in previous years, the state moved the speed limit sign farther back, but it had no effect. So, a wide range of ideas will be looked at from a yellow flashing light, speed bumps and use of electronic signs that flash when the speed limit is exceeded and posts the driver's speed (one is currently being used in Bridgton on Route 117 as drivers approach the stop light).
Pellerin said he has received other complaints regarding speeding, and plans to request the local sheriff's deputy to increase patrols.
Good school news. Although the agenda was light Monday night, as expected in the summer months, SAD 17 representative Kathy Laplante heard a bit of good news.
The school district will hold off on proficiency-based education scoring/grading for at least another year. Laplante is hopeful that delay will extend much longer.
Package deal. Prior to the regular meeting, selectmen held a very short special town meeting to accept bids for surplus equipment, including three trucks, a plow and sander.
Two bids were received. Peter Brown submitted a bid of $1,500 for a 2004 F550 truck. Steven Johnson of Gorham submitted a bid of $32,00 for the entire package.
Town Manager Tim Pellerin said the F550 would require some work, while a fair market value for the two big dump trucks would be in the $10,000 to $20,000 range each. So, a $32,000 offer to rid the town of equipment it no longer uses was a good deal in Pellerin's mind. Selectmen agreed, accepting Johnson's bid.
Checking in with neighbors. The Otisfield Trail Blazers ATV Club has requested permission to be able to drive along the roadway in an area of Plains Road (end portion toward Bolsters Mills Village).
The Town of Otisfield has an ATV Policy, which gives the club permission to operate ATVs on certain specifically-designated, town-owned rights-of-way. Under the agreement, ATV access is between May 15 and Dec. 15 only (unless the road commissioner closes road access early due to snow), between the hours of 8 a.m. and 8 p.m.
"All ATV riders are required to be respectful of the conditions and environments in which they are riding, insure that there are no causes of public nuisance…" the policy reads.
Being new to Harrison, Pellerin took a ride out to the proposed area of use, and found that several homes are located in that stretch and those structures are close to the roadway.
Pellerin suggested selectmen hold a public hearing on the matter to hear what residents think of the proposal. If residents support the idea, then Pellerin will seek legal opinion regarding Harrison's liability. The hearing will likely be scheduled before a regular selectmen's meeting. The next board meeting is Aug. 21. Public notice will be made when that hearing is scheduled.
Selectmen will continue to hold regular meetings the third Tuesday of the month, and using the first Tuesday as a workshop date, if needed. Workshops could also be included on the regular meeting night, possibly before the regular session.
Matt Frank was again elected as board chairman, and Ray Laplante as vice chairman.
Fine approved. Selectmen voted 5–0 to back a recommendation by Code Enforcement Officer John Wentworth to levy a $500 fine for a shoreland violation (illegal deck) at the Ross property on Oak Shore Road, on Crystal Lake. A consent agreement will be finalized shortly.
Short takes. Under his manager's report, Pellerin noted…
165 tax lien notices have been sent out;
Kudos went to transfer stations worker (Richie and Bill) after the town received word that the recycle load on July 10 had zero percent contamination;
Job well done to 13 members of the Harrison Fire Department, who were dispatched to Fryeburg last week to help with the massive barn fires. Pellerin said HFD represented the town well in their response and assistance in the multi-department fight against a blaze that destroyed two barns and damaged five others (the cause was electrical);
Pellerin praised the town office staff for its work, saying that one of the most important assets the town has is its staff. Pellerin recently held a staff meeting, touching on the points he feels are vital — customer service, cooperation, communication, teamwork and chain of command. Pellerin briefed selectmen (especially new members Penny Bean and Henry Dumont, who were sworn in at their first board meeting — with Dumont having family members in attendance) on aspects of the Freedom of Information and Access law, as well as the chain of command. He asked selectmen that if they need certain information that they speak with him first, and he would go to staff to round up the requested information;
Finally, Pellerin reported that he had two complaints from the public — one regarding speeding on Routes 117 and 35; and the second being nakedness at Crystal Lake Beach involving females.
"There is a seriousness to it," Pellerin said after a brief chuckle from those in attendance. "Parents bring their little kids there. It's not a public nude beach."
Pellerin instructed the individual who filed the complaint that if the situation occurs again, he should contact police.
Please follow and like us: