George E. Sanborn, 56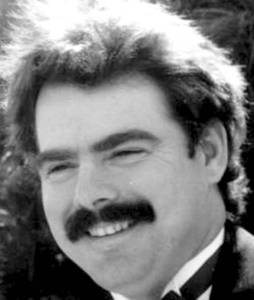 POLAND — George Eric Sanborn, 56, of Poland, died Saturday, Sept. 29, 2012 at the Hospice House of Androscoggin, with his family by his side.
He was born March 10, 1956, the son of Richard Sanborn and stepson of Cleo Sanborn of Raymond.
He married Wendy Susan Tripp on Oct. 31, 1987.
George's second greatest passion (his greatest being his family) was politics. He was a self-proclaimed "Political Animal" and avidly campaigned for the candidates that he believed in. He loved living on Bragdon Hill, which he dubbed "Ruby Ridge East."
He is survived by his wife; his eldest son, Joshua; his eldest daughter, Crystal; his daughter, Sable; his sons, Lucian, Ethan and Trystan; two grandchildren; his brothers, Richard, Mark, Joel, Jeffrey, Jonathan and Matthew; his sisters, Beth Miller and Eryn Sjulander; as well as a large circle of extended family and friends.
He was predeceased by his mother, Mary Lou.
Services were held on Tuesday, Oct. 2, at the Vineyard Christian Fellowship, 90 Lewiston Street, Mechanic Falls. Visiting were held from 6 to 7 p.m., with a sermon immediately following.
In lieu of flowers, please donate on behalf of the children. Arrangements are by Hall Funeral Home, Casco
Please follow and like us: