Frank S. Bennett Jr.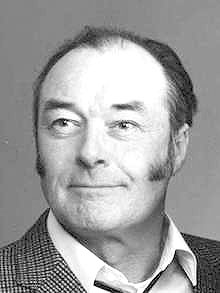 LEWISTON — Frank S. Bennett Jr., 81, of Lisbon Falls, died peacefully on April 2, 2012 after a short but courageous battle with a rare form of leukemia.
He was born May 31, 1930 in Portland, the only child of the late Frank S. Bennett Sr. and Evelyn Whitney Bennett. He was raised in Bridgton and graduated from Bridgton Academy.
At a young age, he developed a keen appreciation for business from his father and the value of excellent service from his mother while working at the family gas station. A successful entrepreneur as a young man, he ventured in various businesses, including lobstering and harvesting and selling Christmas trees before establishing Maine Drywall Co. in 1954, operating out of Topsham.
Using lessons he learned from his parents, his business quickly developed a reputation for the finest quality of workmanship and fair pricing, which lead to decades of long-standing relationships with local contractors and famous customers such as Nelson Rockefeller. Those lessons and values were instilled in all of his six sons, each spending time at a young age with their father learning the business. In 2002, he officially turned over the day-to-day business operations to two of his sons and incorporated the business as Maine Drywall Consultants. He still participated daily in the business.
An avid outdoorsman, he was most at peace with a fishing pole in his hand and members of his family in tow as he revealed a number of his secret fishing holes throughout the state.
Over the years, he developed special bonds with his many family pets. He was a lifetime member of the Slovak Catholic Association of Lisbon Falls.
He is survived by six sons, Frank S. Bennett III of Topsham, Dennis A. Bennett of Bowdoin, Stephen J. Bennett of Lewiston, James A. Bennett of Presque Isle, Joseph P. Bennett of Lisbon Falls and Jonathan M. Bennett of Lisbon; three granddaughters and four grandsons; five great-grandchildren; and lifelong friend and recent companion, Pauline Ross of Bowdoin.
He was predeceased by his first wife, Florence Simmons Sieg of Topsham; and his wife of 42 years, Ethel "Ginger" Boynton Bennett of Lisbon Falls.
Share your thoughts, condolences and fond memories with the Bennett family by visiting their guestbook at www.crosmanfuneralhome.com
In lieu of flowers, gifts may be made in his name to the Ginger Bennett Memorial Scholarship Fund, c/o Lisbon Credit Union, or the charity of choice. Visitation at the funeral home will be on Thursday from 2 to 4 and 7 to 9 p.m. Funeral services will be held at the Lisbon United Methodist Church on Friday at 11 a.m. Committal and interment to follow at Hillside Cemetery. Arrangements are by Crosman Funeral Home, Cremation and Monument Service, 40 Main Street, Lisbon Falls.
Please follow and like us: