Faustina E. Chamberlain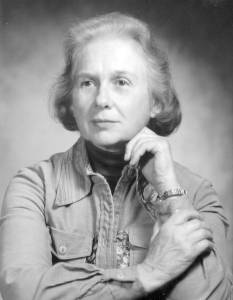 FRANKLIN, N.H. — Faustina Emery Chamberlain, 95, passed away at the Peabody Home in Franklin, N.H. on April 5, 2012.
She was born in Hampden on Oct. 5, 1916, the daughter of Frederick and Essie Eisner Emery.
A graduate of Hampden Academy and Beal Business College, she worked for a number of years as a private secretary with the Bangor Hydro-Electric Company. Mrs. Chamberlain later attended the Moon Secretarial School in New York and went to work for Pan American Airways, and the International Labor Office at its liaison office with the United Nations in New York.
Mrs. Chamberlain was married in 1947 to the late Melvin W. Chamberlain of Bangor. They lived in New York and Connecticut before returning to Maine in 1962 to live on a farm, Lofty Maples, in West Baldwin. They raised sheep and geese.
Mrs. Chamberlain continued her education at the University of Southern Maine, where at the age of 53, she earned her bachelor's degree and two years later her master's degree in education. She subsequently taught English, reading and typing at Fryeburg Academy for over 12 years and was the Dean of Girls.
Upon her retirement from teaching, Mrs. Chamberlain became involved in writing and had a book published as well as several magazine articles. The book was a biography of her brother entitled, Charlie Emery, Pro, Biography of a Maine Pro and found its way to readers as far away as Rhodesia, South Africa.
Mrs. Chamberlain was an ardent golfer and a member of the Meadowbrook Golf Club in Bangor and the Penobscot Valley Country Club in Orono, where her brother was the golf pro for 27 years. She participated in statewide tournaments as a member of the Maine State Women's and the Southern Maine Women's Golf Associations.
Mrs. Chamberlain enjoyed traveling. In addition to trips throughout the United States and Canada, she made several trips to Europe and the British Isles in the company of her late sister, Trenetta Mallory and her daughter, Joyce.
Interested in genealogy, Mrs. Chamberlain was fortunate in being able to visit Romsey Hants, England, home of her Emery ancestors who immigrated to Berwick in 1635 as well as the home of her Eisenhauer ancestors in Eiterbach, Germany and who immigrated to Chester Basin, Nova Scotia.
Mrs. Chamberlain was a longtime communicant of the Cathedral Church of St. Luke in Portland. She was a life member of the Hampden Historical Society, the Baldwin Historical Society, and the Order of the Eastern Star in Hampden.
Survivors include a son, Bruce E. Chamberlain; a daughter, Joyce E. Egge; a granddaughter, four grandsons and two great-grandchildren.
She was predeceased by Melvin, her husband of 54 years; her son, Mark E. Chamberlain; her sisters, Trenetta Mallory and Mavis Emery; and her brothers, Alvin, Charles and Wilbur Emery.
Donations in Mrs. Chamberlain's memory may be made to the Charlie Emery, Pro, Golf Award Fund, Hampden Academy, Hampden, ME 04444 or to the Employee Sunshine Fund at Peabody Home, 24 Peabody Place, Franklin, NH 03235.
Memorial services will be held at the St. Andrews Episcopal Church, 52 Gould Road, New London, N.H. on May 5, 2012 at 1 p.m. Arrangements made by the Cremation Society of New Hampshire.
Please follow and like us: