Everett S. Knowlton Jr.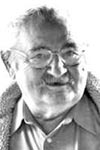 AUBURN — Everett S. Knowlton Jr., 74, of Leeds died on Saturday, May 7, at Androscoggin Home Care and Hospice.
He was born March 19, 1937, the son of Everett and Rosella (Obie) Knowlton. Everett, also called Tex and Sonny, was in the U.S. Marine Corps from 1955 to 1958, and worked many years for Pioneer Plastics.
He was also the owner of the 9-to-5 Trading Post in Leeds, which was opened in the early 1980s. In the 1970s, he sponsored a number of Vietnamese and maintained a lifelong connection, known to them as "Father." He enjoyed a good joke, fishing, hunting, movies, yard sales, auctions and running his business, the 9-to-5 Trading Post. He had a great love for birds and all dogs, always taking in strays.
He is survived by his wife of 33 years, Non Knowlton, of Leeds; daughter, Darleen Kiesman, of Auburn; son, Everett S. Knowlton III, of Poland; son, Frank Knowlton, of Greene; son, Jeff Knowlton, of Seagoville, Texas; stepdaughter, Sabune Joanne Turner Winkler, of Arlington, Mass.; stepson, Warren Turner, of Somerville; several grandchildren; three sisters, Rosalie Pomerleau of Lisbon, Doris Lewis of Harrison and Sandra Knowlton of Skowhegan; and many nieces and nephews.
Everett was predeceased by his parents.
An informal service and gathering of family and friends will be held on Saturday, May 14, from 11 a.m. to 1 p.m. at the Leeds Community Church, 123 Church Hill Road, Leeds, Me. In lieu of flowers, please consider making a donation to the Leeds Community Church, P.O. Box 228, Leeds, ME, 04263.
Thoughts, condolences and fond memories may be shared with the family at www.funeralalternatives.net.
Please follow and like us: