Earth Notes: The Doomsday Clock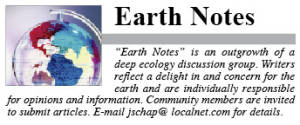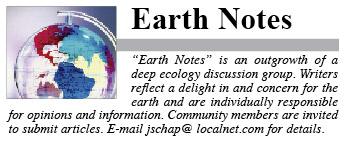 By Peter Bollen
What is the Doomsday Clock?
According to official sources, the Doomsday Clock is a symbolic clock face, representing a countdown to possible global catastrophe (e.g. nuclear war or climate change). It has been maintained since 1947 by the members of the Science and Security Board of the Bulletin of the Atomic Scientists, who are in turn advised by the Governing Board and the Board of Sponsors, including 18 Nobel Laureates. The closer they set the Clock to midnight, the closer the scientists believe the world is to global disaster.
Originally, the Clock, which hangs on a wall in the Bulletin's office in the University of Chicago, represented an analogy for the threat of global nuclear war; however, since 2007 it has also reflected climate change and new developments in the life sciences and technology that could inflict irrevocable harm to humanity. The most recent officially announced setting — three minutes to midnight (11:57 p.m.) — was made on Jan. 22, 2015 due to climate change, the modernization of nuclear weapons in the United States and Russia, and the problem of nuclear waste.
The Bulletin of the Atomic Scientists says Earth is now closer to human-caused doomsday than it has been in more than 30 years because of global warming and nuclear weaponry. But, other experts say that's way too gloomy.
The advocacy group founded by the creators of the atomic bomb moved their famed Clock ahead two minutes in January. It said the world is now three minutes from a catastrophic midnight, instead of five minutes.
"This is about doomsday; this is about the end of civilization as we know it," Bulletin Executive Director Kennette Benedict said at a news conference in Washington.
She called both climate change and modernization of nuclear weaponry equal but undeniable threats to humanity that triggered the 20 scientists on the board to decide to move the clock ahead.
"The probability of global catastrophe is very high, and the actions needed to reduce the risks of disaster must be taken very soon," Benedict said.
Other scientists aren't quite so pessimistic.
Michael Oppenheimer, a professor of both geo-sciences and international affairs of Princeton University, said, "I suspect that humans will 'muddle through' the climate situation much as we have muddled through the nuclear weapons situation — limiting the risk with cooperative international action and parallel domestic policies."*
The bulletin has included climate change in its doomsday clock since 2007.
*Sources taken from the Associated Press.
Please follow and like us: