Durward B. Worster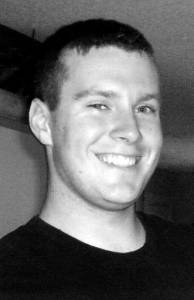 GORHAM — Durward Benjamin "Ben" Worster, 29, died on Wednesday, June 20, 2012, at Frye's Leap on Sebago Lake.
Ben was born on July 14, 1982, in Portland, the son of the Durward R. Worster and Christy L. (Austin) Cousins.
Ben attended Gorham High School and shortly thereafter enlisted in the military, and was stationed at Fort Hood in Texas. A superior shot, he became a decorated Army Sniper as a Team Leader 1st Platoon, 2nd Quad, 2-5 1st Calvary during his tour in Iraq. He was awarded numerous honors and medals, including the Army Commendation Medal, distinction from the U.S. Army Sniper School and Advanced Marksmanship and Sniper Operations, as well as holding expert military qualifications in 11 different weapons systems. Upon receiving his honorable discharge from the Army, Ben became a part of another distinguished brotherhood as an officer of the Maine Correctional Center in Windham.
The consummate daredevil, Ben was an avid snowboarder, water sportsman and motorcyclist, where he regularly wowed his friends and onlookers with his fearless attitude and incredible abilities. Ben also loved hunting, fishing, shooting with his Dad and Gram, but nothing made him happier than spending the day with his five-year-old daughter, Emma. His razor-sharp wit and clever comebacks were, along with his famous collection of snarky t-shirts, legendary, and he never failed to make everyone around him snort with laughter on a daily basis.
Ben will be deeply and sorely missed by his family, Kati, and all of his friends, especially those whom he loved like brothers, and of course, his dogs, Hunter and Daphne. The light of his big smile has gone out in our lives and we will miss him terribly.
In addition to his parents, Ben is survived by his daughter, Emma L. Worster of Gorham; his sister, Angela M. (Worster) Keith of Durham; his stepfather, Barry L. Cousins of Gorham; his stepmother, Kathleen E. Worster of Naples; his maternal grandmother, Cynthia N. Austin of Gorham; his paternal grandparents, Durward W. and Thelma M. Worster of Kingman; as well as his aunts, uncles; cousins and stepsiblings.
Funeral services were held at St. Anne's Catholic Church, Route 25, Gorham, on Wednesday, June 27, 2012, at 1 p.m. Private burial was in the Eastern Cemetery, Gorham.
For online condolences, please visit www.dolbyfuneralchapels.com. Arrangements by the Dolby & Dorr Funeral Chapel, Gorham.
In lieu of flowers, the family asks that donations be made in memory of Ben to benefit his daughter, Emma L. Worster at TD Bank, 95 Main St., Gorham, ME 04038.
Please follow and like us: