Douglas A. Remington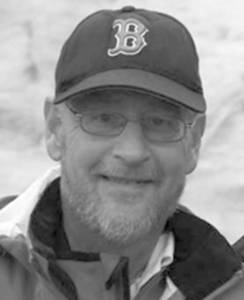 SCARBOROUGH — Douglas A. Remington passed away peacefully on May 27, 2012, at Gosnell House in Scarborough surrounded by family, after a long courageous battle with esophageal cancer.
Doug was born on March 5, 1954, in Irvington, N.J., to Joan and Leslie Remington. He was the eldest of three children. He graduated in 1972 from Governor Livingston Region High School in Berkeley Heights, N.J. He received a BA in Civil Engineering from New England College in 1976.
He married Mary Bartlett in Oct. of 1983, after which they had a son, Philip. He married Sue Love Cooker in April 2001, to whom he was married at the time of his death.
Doug had many passions in life including aviation, for which he held his private pilot's license, weather, travel, firefighting, and Emergency Medical Services. Doug and his wife Sue enjoyed traveling the world with many trips to Europe, Asia, Africa, and South America, to name a few. He recently traveled the U.S. with Sue and puppy Kady in their motor home. They spent 66 days traveling 10,000 miles visiting 21 states. He also cherished a recent trip to Alaska with his son Phil.
Doug worked as a State Licensed Paramedic for multiple services, beginning with Fryeburg Rescue in 1984 where he served as an officer for a brief time. He received his Paramedic license in 1991. He worked as director of Pace Ambulance in Norway. He also worked for Falmouth Fire and Rescue as well as EMS Chief for Windham Fire and Rescue. At the time of his death he had recently retired from Northeast Mobile Health Services where he was the Senior Vice President of Operations for many years, as well as a Fire Fighter Paramedic for Scarborough Fire Department.
Doug is survived by his wife Sue; his son, Philip Remington of Fryeburg; and stepson, Matthew Seamon of Norway. He is also survived by his father, Leslie Remington of Hendersonville, N.C.; his brother, Dale of Ashville, N.C., and his sister, Karen Carpenter of Cambridge, Wis. He also had many aunts, uncles; cousins; nieces and a nephew. He was predeceased by his mother Joan; and maternal and paternal grandparents.
A visiting hour will be held from 1 to 2 p.m., with a memorial service to follow at 2 p.m., on Saturday, June 2, 2012, at the First Congregational Church of Scarborough, Black Point Road, Scarborough. Arrangements made by the Hobbs Funeral Home, 230 Cottage Rd., South Portland.
In lieu of flowers, please send donations to the Maine Cancer Foundation.
Please follow and like us: