Donald R. Belanger Sr., 77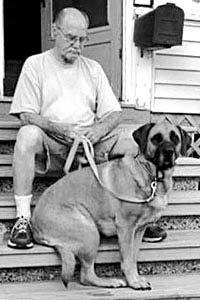 WESTBROOK — Donald Roger Belanger Sr., 77, died Wednesday, Jan. 23, 2019, at Maine Medical Center, surrounded by his family.
He was born March 8, 1941, in Portland, the son of Hormidas and Jeannette (Leroux) Belanger. Don was a lifelong resident of Westbrook and attended local schools. He enjoyed a 45-year career as a gas pump technician for the Adams & Fogg Company. His favorite hobbies included photography, slot car racing, walking the mall, and especially walking his best friend and partner in crime, Emma Lou. He will always be remembered for his great sense of humor and love of family.
Don is survived by his loving wife of 57 years, Mary (Butterfield) Belanger; children, Jeanie Devoe of Windham, Ann Washburn of Durham, Donald "Butch" Belanger Jr. of Casco, Tom Belanger of Westbrook and Kim Marquis of Westbrook; four grandchildren and a great-grandchild; and brothers, Leo, Paul and Albert Belanger.
Visiting hours were held Monday, Jan. 28, at the Westbrook Chapel of Dolby, Blais & Segee, 35 Church Street, Westbrook. A funeral service followed.
To express condolences or to participate in Don's online tribute, please visit www.DolbyBlaisSegee.com
Please follow and like us: