Donald L. Rice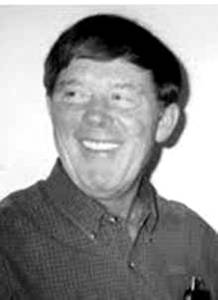 NORWAY — Donald L. Rice, 68, of Waterford passed away Monday, May 21, 2012 at Stephens Memorial Hospital with his loving family by his side.
He was born in Rumford, on June 1, 1943, son of Rufus E. Rice and Mary (Clough) Kenniston.
Don graduated from Gould Academy in 1961. He worked as a bridge engineer for the State of Maine for 40 years, retiring in 2001, after which time he assisted in the operation of Rice Tree Service of Waterford.
He was a member of the Mt. Tir'em Lodge.
He was an avid outdoorsman, who enjoyed hunting and trapping. Another joy was fishing trips to Moosehead Lake and Lost Pond with Merritt and Bertha Kimball. He enjoyed tropical vacations with his family, and meticulously caring for his home and gardens.
Dear to his heart were his beloved grandchildren, whom he watched faithfully at their various sporting events. Always devoted and loyal to his family, he never missed the opportunity to plan and be a part of family gatherings.
Don is survived by his sons, Adam Rice of Augusta and Sheldon Rice of Waterford; four grandchildren; a brother, Douglas Rice, of Guildford Conn.; a sister, Donna Rice-Howe of Waterford; and numerous nieces, nephews and cousins.
He was predeceased by his parents; and sister, Sally Rice-Twitchell.
Visiting hours were held on Thursday, May 24, at Oxford Hills and Weston Funeral Services, 1037 Main Street, Route 26, in Oxford. Funeral services were held on Friday, May 25, at 11 a.m. at the Waterford Congregation Church, Plummer Hill Road, Waterford. Online condolences may be expressed to the family at www.oxfordhillsfuneralservices.com
Donations may be made in Don's memory to the Oxford Hills Athletics Program, OHCHS, 256 Main St., South Paris, ME 04281, c/o Pam Colby, or Mt. Tir'em Lodge, P.O. Box 6, Waterford, ME 04088.
Please follow and like us: