Debra J. Coulombe, 54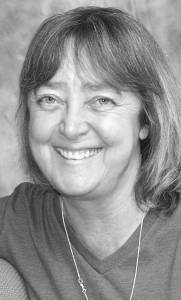 Debra J. Coulombe, 54, of Bridgton, passed away at her home on Saturday, May 17, 2014, with her family by her side.
She was born in Holyoke, Mass., on Nov. 5, 1959, the daughter of Roy and Barbara Winiarski O'Neil. She graduated from Chicopee High School and married Roy Coulombe on May 13, 1978. They lived in Springfield, Mass., before moving to Bridgton 27 years ago.
She is survived by her husband Roy of Bridgton; her parents; her daughters, Christine Proctor, Jennifer Snow and her husband Richard, and Nichole Pendexter and her husband Don; grandchildren, Dominic Proctor, Alexandra Snow and Hunter Snow; her sisters, Patricia Carey and her husband George, and Cathy Covill and her husband Bill; and her brother Tom O'Neil and his wife Christine.
A Mass of Christian burial will be held on Saturday, May 24 at 11 a.m. at St. Joseph Church in Bridgton. A celebration of her life will be held immediately following the service at Shawnee Peak. All are welcome.
Arrangements are under the care of Chandler Funeral Homes & Cremation Service, 8 Elm St., Bridgton. Online condolences may be shared with her family at www.chandlerfunerals.com
In lieu of flowers donations in her memory may be made to the American Cancer Society, 1 Bowdoin Mill Island, Topsham, ME 04086.
Please follow and like us: