Debbra J. Gordon, 56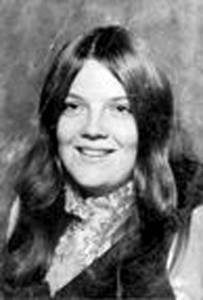 WINDHAM — Debbra Jean Gordon, 56, died on Saturday, Nov. 2, 2013 in the arms of her husband and surrounded by her devoted family after a long illness.
She was born in Portland on Aug. 23, 1957.
Debbra grew up in Portland, attended area schools, and later she worked as a CNA at the Dolly Farm in Westbrook. At the age of 15, she met Richard Gordon Sr., who she married in 1975. They had shared 41 wonderful years together.
Debbra was a loving mother, wife, nanny, sister, aunt and friend. She cared for everyone, and would give the shirt off her back to someone in need without a second thought. Her greatest joys in life were her grandchildren, and she loved them more than life itself. She also looked forward to the holidays and decorating for them all, especially Halloween and Christmas.
Debbra is predeceased by her father, George S. Lunt Jr.; mother, Helen J. (Marston) Sawyer; son, Richard Gordon Jr.; and two sisters, Sarah Little and Katherine Broad.
She is survived by her beloved husband of 38 years, Richard Gordon Sr.; her "mom," Louise Guthzeit of Buxton; four grandchildren including Dylan Gordon of Bridgton; seven siblings, Rita Stilphen of Limington, William Lunt of Westbrook, Donald Lunt of Buxton, Ester Jacobs of Connecticut, Louise Wilcox of Mechanic Falls, George "Buddy" Lunt of Biddeford, and Joan Coffin of Buxton; and many nieces and nephews.
Visitation was held on Tuesday, Nov. 5, at the Dolby Funeral Chapel, 434 River Road, Windham. A funeral service was celebrated on Wednesday, Nov. 6 at the chapel. Burial will be private. Notes of condolences may be left at www.dolbyfuneralchapels.com
Memorial donations may be made in Debbra's honor to: The Gosnell Memorial Hospice House, c/o Hospice of Southern Maine, 180 US Route 1, Suite 1, Scarborough, ME 04074.
Please follow and like us: