D'Anne C. Baillargeon, 57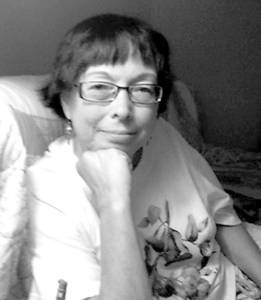 CASTLE HILL — D'Anne C. Baillargeon, 57, passed away peacefully in the presences of her loving husband and very close friend on Oct. 3, 2012, at the Maine Medical Center in Portland.
She was born on Dec. 18, 1954, in Sanford, the daughter of Carl L. and Constance G. (Gamache) Palmer.
D'Anne loved her husband Jim, family and friends and her cats. She was an incredibly thoughtful person who enjoyed people and always sought to offer support or an encouraging word to those she met. D'Anne also truly loved the natural beauty of each and every season of Aroostook County where she and her husband have lived together for over 30 years.
In addition to her parents, D'Anne was predeceased by her brother, George Palmer.
She is survived by her stepdaughter, Leiza Greenwood of Burbank, Calif.; two brothers, Norman Palmer of Cicero, N.Y. and Stephen Palmer of Casco; a step-grandchild; and several nieces and nephews.
Honoring her wishes, a formal memorial service will not be held. Arrangements are in care of Duncan Graves Funeral Home, 30 Church Street, Presque Isle. Memories and condolences may be expressed at www.duncan-graves.com
Gifts in her memory may be made at the National Kidney Foundation (www.kidney.org//members/ source/donations).
Please follow and like us: