Curtis J. Lane, 53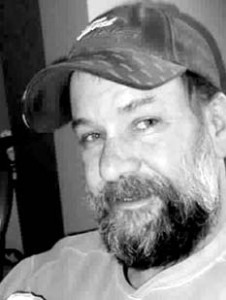 Curtis Jay Lane, 53, of Bridgton, passed away peacefully on Monday, Oct. 3, 2016, at his home after a courageous battle with brain cancer.
He was born Oct. 1, 1963, in Bridgton, the son of Donald W. Lane and Dianne (Hale) Lane-Burns of Bridgton. He grew up in Denmark and graduated from Fryeburg Academy in 1981. Following high school, Curt continued on to Southern Maine Vocational Technical Institute, where he learned to become a highly-skilled and excellent carpenter.
He married Holly Stevens of Bridgton on Aug. 28, 1999.
Curt was a small town man with a huge heart. He was an avid hunter and fisherman and enjoyed NASCAR, the Patriots, WWE, cars and trucks, snowmobiling, dirt biking and, most of all, his pets.
Curt was predeceased by his father; grandparents, Archie and Hazel Lane of Brownfield, and Norman and Melva Hale of Denmark.
Survivors include his mother, Dianne Lane-Burns of Bridgton; his wife, Holly Lane of Bridgton; a daughter, Denise Lane and a grandson of Mechanic Falls; stepson, Corey Lane; Cody Parker of Bridgton, who was raised as his own; sisters, Lois McIver of Bridgton and Tracy Lane of Sweden; his aunt and uncle; as well as several nieces and cousins.
A private graveside service will be held at the L.A. Berry Cemetery in Denmark for family only. A celebration of his life will be held at the Bridgton Masonic Hall on Route 117 from noon to 4 p.m., on Saturday, Oct. 15, which will be open to the public.
In lieu of flowers, donations may be made to Collette Monument, Inc., 1053 Sabattus Street, Lewiston, ME 04240, 330-4607, toward the purchase of a headstone for Curt.
Please follow and like us: