Cecile B. Richard
SANFORD — Cecile B. Richard, 88, a longtime resident of June Street in Sanford, passed away on Thursday, Aug. 9, 2012, at the Goodall Hospital in Sanford.
She was born in Sanford on June 4, 1924, the daughter of the late Joseph and Mary (Perreault) Beaudoin. She attended St. Ignatius School and graduated from Sanford High School in 1942.
She was a lifelong communicant of Holy Family Parish. Her involvement in the parish ranged from bookkeeper for 12 years, a member of the choir, the first woman lector and one of the first women Eucharistic Ministers. She was a member of the Ladies of St. Anne where she was a past president.
In 1998 when her husband Roland Richard became incapacitated, she became his devoted and loving caregiver until his death on Jan. 20, 2006.
She was predeceased by her first husband, Alphonse Lapierre, who passed away on April 23, 1975; and her brothers, Albert and Robert Beaudoin.
She is survived by a sister, Anita Beattie of Sanford; her children, Elaine Hadiaris of Sanford, Estelle Collette of West Chester, Pa. and James Lapierre of Sanford; stepchildren, Paul Richard of Westbrook, Betty Foster of Brownfield, Nancy Merrow of Biddeford and Brian Richard of Springvale; five grandchildren; two great-grandchildren; seven step-grandchildren and eight step-great-grandchildren.
Visiting hours were held on Sunday at the Lafrance-Lambert & Black Funeral Home, 29 Winter Street, Sanford. A Mass of Christian Burial was celebrated on Monday at St. Therese of Lisieux Parish, Holy Family Church. Burial followed at St. Ignatius Cemetery. Condolences may be expressed at www.blackfuneralhomes.com
Those planning an expression of sympathy are asked to consider donations in her memory to: The American Lung Association of Maine, 122 State St., Augusta, ME 04330-5615.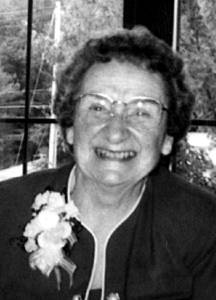 Please follow and like us: