Carl Frederic Lusky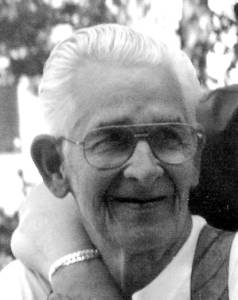 NORTH ANSON — Carl Frederic Lusky passed away peacefully at his home in North Anson on Aug. 14, 2012, after a courageous battle with cancer.
Carl was 75 years old at the time that he passed, but he would have celebrated his 76th birthday the following day.
Carl, the eldest son of Frederic Lusky and Hilda Hanscom Lusky, was born on Aug. 15, 1936, in his grandmother's house in Chatham, N.H. Carl attended Fryeburg Academy and graduated in 1954. After graduation, Carl joined the United States Air Force where he proudly gave a most distinguished service for 20 years. He was also in the United States Army Reserve for two years.
On March 2, 1956, Carl married his high school sweetheart, soul mate and one true love, Rosemary Greene Lusky. Carl and Rosemary made a beautiful life together traveling the world with Carl's job in the military and raising their five spirited and clever children.
After retiring from the USAF, Carl worked for Dearborn Precision in Fryeburg for 18 years during which time he also ran his own business in Center Conway, N.H., under the name of Carl's Tool Service.
Carl was a lifelong member of the National Rifle Association and was also an avid outdoorsman who loved to hunt, fish and camp with his family. Carl belonged to the Methodist Church for many years, but had recently accepted Jesus into his heart and was baptized becoming a member of the Norridgewock Seventh-day Adventist Church.
Carl loved and provided for his family with his entire being as well as spent many years of his life dedicated to being a foster parent to over 49 children, whom he cared for as if they were his very own. He was an extremely caring and generous man who opened his home and his life to any person in need and who was always thinking of ways to make the world a better place. Carl was a man of deep wisdom and spirituality who talked often about the importance of valuing "Faith, Family and Friends."
Carl's light lives on in the hearts of all that he blessed with his love, kindness and unwavering friendship.
Carl is survived by his wife of 56 years, Rosemary Greene Lusky; his sons, Jon Lusky of North Fryeburg, Jan Lusky of Denmark, Jay Lusky of North Fryeburg and Joel Lusky of Denmark; his daughter, Julie Lusky of Fryeburg; his brothers, Paul Lusky and Olin Lusky, both of Stow; 11 grandchildren and 10 great-grandchildren.
A church service will be held on Saturday, Aug. 25, 2012, at 2 p.m., at Conway Seventh-day Adventist Church in Center Conway, N.H. The burial service will immediately follow at the Chatham Center Cemetery in Chatham, N.H. Arrangements are by Wood Funeral Home, Fryeburg. Online condolences may be expressed to the family at www.woodfuneralhome.org
Donations may be made in Carl's memory to: Cady Memorial School, P.O. Box 2229, Conway, N.H. 03818-0381 or to Riverview Memorial School, 201 Mercer Rd., Norridgewock, ME 04957-4002.
Please follow and like us: