Barbara A. Brooks, 80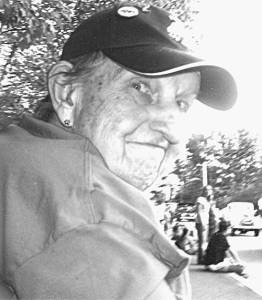 Barbara A. Brooks, 80, of Bridgton, passed away at her home on Wednesday, Sept. 26. She was born in Salem, Mass. on Oct. 16, 1931, the daughter of James W. and Mabel P. Martin Field. She graduated from Wakefield High School and attended a two-year business school. She married Gerald S. Brooks on Sept. 15, 1956. She had been Medical Records Director at Bridgton Hospital and Memorial Hospital in North Conway, N.H. She was a 50-year member of the Maple Grove Grange and belonged to Cumberland Oxford Union Pomona as well. She enjoyed knitting, crocheting, reading, camping and ceramics. She especially enjoyed spending time with her family.
She is survived by her family, all of Bridgton: her son Damon M. Brooks and his wife Melissa; her daughter Valerie Gavett and her husband Scott; 12 grandchildren; 18 great-grandchildren with one on the way; and two special cousins, Joan and Shirley. She was predeceased by her husband  and a son, Avery Brooks.
A memorial service will be held on Saturday, Oct. 13 at 2 p.m. at Chandler Funeral Homes & Cremation Service, 8 Elm Street, Bridgton. Donations in her memory may be made to the Shriner's Hospital, 516 Carew St., Springfield, MA 01104. Online condolences may be shared with her family at www.chandlerfunerals.com
Please follow and like us: