Armond J. Smith, 61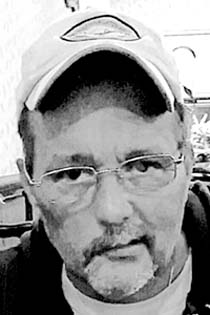 WESTBROOK — Armond Joseph Smith, 61, passed away unexpectedly Friday, Jan. 25, 2019.
He was born Aug. 13, 1957, in Portland, a son of Erwin Smith Sr. and Georgette (Samson) Smith.
Armond grew up in Westbrook and attended local schools. Prior to his medical issues, he was a proud and talented mason and member of the International Union of Bricklayers. He was always ready to lend a hand when neighbors needed help with their projects. He will be remembered as a Yankees fan and jokester.
In addition to his father, Armond was predeceased by a brother, Robert A. Smith, and Sheila's daughter, Darcie.
In addition to his mother, he is survived by his longtime love of 18 years, Sheila (Chayer) Charles; daughter, Michelle Googins of Westbrook; three brothers, Erwin Smith Jr. of Westbrook, Norman Smith of Casco and Mark Smith of Buxton; and sister, Evelyn Shepard of Hollis.
A graveside service for Armond will be announced in the spring at the South Buxton Cemetery. To leave online condolences and participate in Armond's tribute, visit www.DolbyBlaisSegee.com
Please follow and like us: