Anne Shain, 98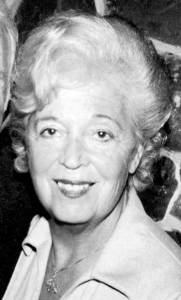 DELREY BEACH, FLA. — Anne Shain, 98, passed away at her home in Delrey Beach, Fla. on Friday, Sept. 5. She was a Naples summer resident for 60 years.
She was born in Haverhill, Mass., the daughter of the late David and Lena Rickless and wife of the late Saul Shain.
In 1954,  she and her husband built a summer camp on Long Lake and named the family compound "Shain-gri-la." They were soon joined by other family members and friends, who built additional camps abutting each other. "Shain-gri-la" and the surrounding homes are still pointed out by the Songo River Queen II for the beaches and fieldstone walls along the shoreline.
It was not unusual for her to regularly entertain 10 to 15 people on weekends and was known for her home cooking. She always had a positive, energetic personality and was well known in the area. Mrs. Shain helped start the Naples swimming program although she never learned to swim herself.
She is survived by her sister, Marsha Blackman of Brunswick; her son, Richard of Coconut Creek, Fla.; her daughter, Pamela of Fort Lauderdale, Fla.; five grandchildren and numerous great-grandchildren.
Burial services took place at the Children of Israel Cemetery in Haverhill, Mass. on Thursday, Sept. 11.
In lieu of flowers, consider a donation to the American Cancer Society.
Please follow and like us: